"Fortnight" Chapter Three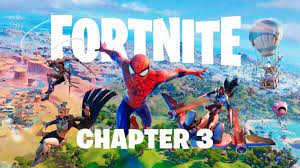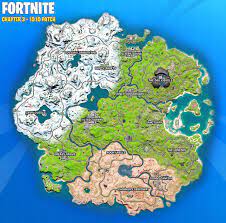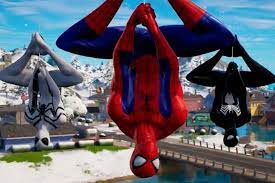 Fortnite is a free RPG game and battle royale game that you can play on PlayStation 4 or 5, PC, Mobile, Xbox, and Nintendo Switch. Fortnite is at heart, a battle royale game, developed by Epic Games. In it, players drop onto a map, either on their own or with a team, alongside 99 other players. After landing, it's a mad dash to pick up as many weapons and items as possible, all while working your way toward the center of the map. Whoever is the last player standing wins the match. Unlike traditional multiplayer games, Fortnite only has a single, large map for any season. At the early points in the game, you're unlikely to encounter that many players. However, as the game progresses, there is a ring that slowly closes toward a central point on the map. If you're caught outside the ring, your character will die. Fortnite is like games like PlayerUnknown's Battlegrounds and Apex Legends in its format. However, it has one unique feature. In Fortnite, your character can build structures as you go. That allows you to set traps, build forts, and create cover during the game. Unlike other battle royale games, you'll need to master shooting and building to be successful.  
    On Dec. 7, 2021, chapter three, season one was introduced to Fortnite. It was a little weird considering the fact that chapter one had ten seasons and chapter two only had eight seasons, so people that play Fortnite were not ready because they thought that chapter two was going to be ten seasons. The new island is tied closely to the season's battle pass, which prominently features Spider-Man. The arrival of Marvel's web-slinger has inspired his own location on the new map, too. Among the largest Spider-Man references in chapter three is the massive Daily Bugle office building. There are also other new areas like Sanctuary which serves as a base for The Seven — the secret organization behind some of the biggest events in the larger Fortnite narrative. Spider-Man also helped inspire one of Fortnite's chapter three's new mechanics as well, swinging. Players will be able to swing from high places with Spider-Man's iconic web-shooters starting on Dec. 11. The new season will also be the first to introduce sliding to Fortnite but that seems a little less Spider-Man inspired. Fortnite's new island also got an environmental upgrade over previous maps with its weather effects. The new map includes rainstorms, lightning, and even tornadoes that can suck you in and throw you back out. Chapter three also came out with a host of new weapons, including several assault rifles, shotguns, and sniper rifles. Fortnite has come a long way from chapter one season one to chapter three season one and I am expecting more to come.