Three Worst Phones
Three worst phones that existed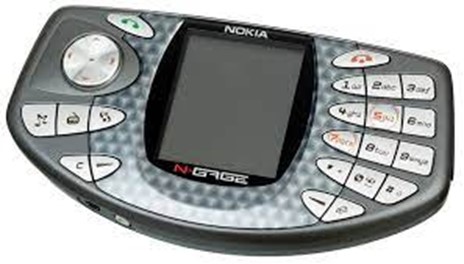 Liam Tran, JHop Times Contributor
Jan 27, 2022
     To begin, the Motorola Roker E1 was a phone made by Motorola. It was a phone that could be a music player and a cellular phone in one system. We all know that our phones and tablets can do that. But the problem with it was it could hold only 100 songs. The iPod Nano (produced by Apple) could hold 1000 songs. On top of that, you had to download music from an Apple computer. That was a hassle, even in 2005. You had to download songs from the slow, USB 1.1 connection. A USB 1.1 is like a USB charger, the higher the number, the better your phone charges. If you had a charger for 1.1, that would be slow. Nowadays your modern smartphone serves both as a music player and a cellular device.
     Nokia tried to make a handheld gaming console and a phone in one system. They called it the Nokia N-Gage. The Nokia N-Gage was a portable gaming console produced by Nokia. Most people know Nokia for its indestructible phones. The N-Gage did not make it too far in the gaming community. Nokia expected to sell 6 million units. They only sold 1 million units. There were only 58 games the console supported. The strange thing is that the speaker and the earpiece were in the upper right corner, so if you called someone, it looked like you were talking into a plastic taco with buttons with a screen glued to it. And with the strange button layout, it was hard to play any game. It costs three times more than a Nintendo GameBoy. Its screen was only an inch and a half. And an inch and a half is tiny. People now play on a screen much bigger than the N-Gage. 
     The Motorola Aura looked like a fancy phone, but it cost over $2,000 USD. Some people called it a 'dumb phone' because of its round display. And because of the phone's round display, it could not display anything with corners. The only cool thing with the phone was there was a window where you could view the gears inside the phone when you rotated it. The thing is that this was the year 2008, so people were still experimenting with phones. Motorola should have just stopped there because the Apple iPhone was already dominating the market.