What do scholars think about the new painting in the courtyard?
In John Hopkins Middle School, a painting has recently added to the schools courtyard. A muscular  Trojan now sits on the walls of JHop. What do students think about it?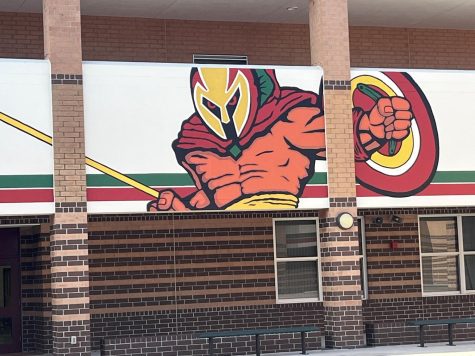 Myles Sayles, a 7th grader from the Theatre department at JHop states his opinion about the new painting.  
Interviewer: "Have you seen the new painting in the courtyard?"   
Myles: "Yeah! It's big. Very big"  
Interviewer: "What do you think about it?"  
Myles: "God that guy has some big muscles. I'll tell you what."  
Interviewer: "Haha ok. Do you think anything should be added to the painting?"  
Myles: "More muscles" 
Interviewer: "Okay, thank you for your time"