Expo Night At John Hopkins Middle
Welcomed incoming 6th grade students.
Mar 30, 2022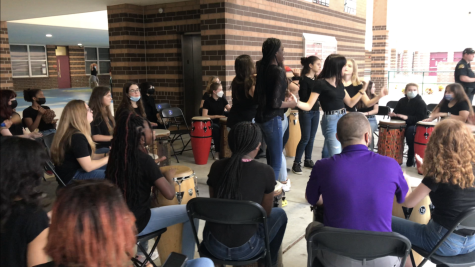 On March 10, at John Hopkins Middle School, we had our annual Expo night. A night where incoming sixth graders come to learn about their brand-new middle school. Expo night is a very big deal for John Hopkins since we have so many programs to showcase. Our students worked very hard to
make the night perfect so the
incoming sixth graders could know exactly what they are signing up for.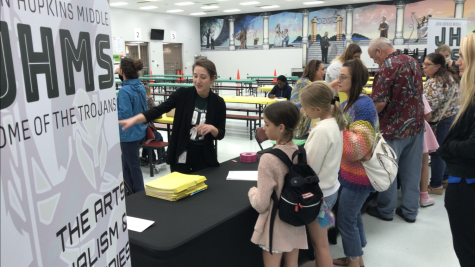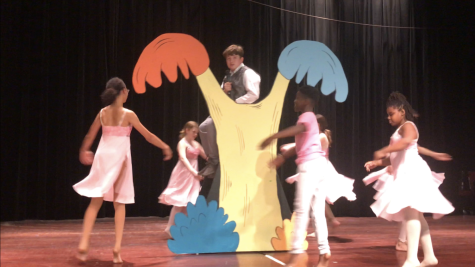 As soon as you walked into the front entrance of the school, there was a drum circle that you could join. There were also kids from the art department with painted ceiling tiles that you could sign so you could always be a part of the school. After enjoying the drum circle, you were led to the cafeteria where there was more information about the
school itself and our policies. Later that night in the cafeteria a small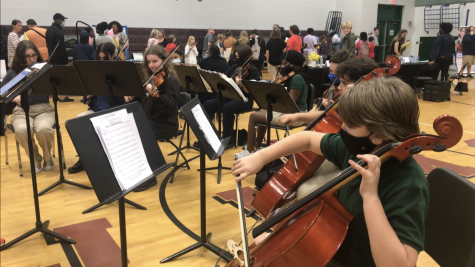 group was playing violin, and once you entered, the theatre program was performing one of the songs from the Seussical, accompanied by the dance department. This made it so the kids could see each department in action. When you were done getting the information you needed from the cafeteria, they were then guided to the gym. Where each program had different booths with pamphlets and flyers about them. There was also a live orchestra playing and later our chorus performed a song accompanied by a clarinet player from the band. Overall Expo night was a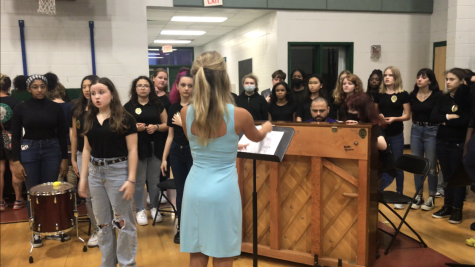 success, and we hope the incoming sixth graders are excited about the year ahead.