Maria Van Brittan Brown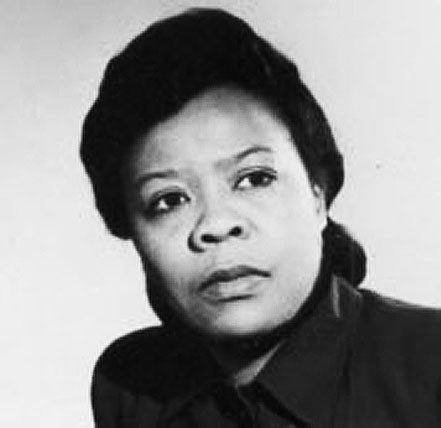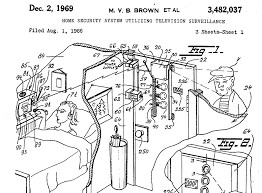 Marie Van Brittan Brown was the inventor of the first home security system. She is also credited with the invention of the first closed circuit television (video surveillance system). Brown was born in Queens, New York on Oct. 22, 1922, and lived there until her death on Feb. 2, 1999, at age seventy-six. Her father was born in Massachusetts and her mother was from Pennsylvania.  
   The patent for the invention was filed in 1966, and it later influenced modern home security systems that are still used today. Brown's invention was inspired by the security risk that she home faced in the neighborhood where she lived. Marie Brown worked as a nurse and her husband, Albert Brown, worked as an electronics technician. Their work hours were not the standard nine-to-five, and the crime rate in their Queens, New York City neighborhood was extremely high. Even when the police were contacted in case of an emergency, the response time tended to be slow. As a result, Brown looked for ways to increase her level of personal security. She needed to create a system that would allow her to know who was at her home and contact relevant authorities as quickly as possible. 
   Brown's security system was the basis for the two-way communication and surveillance features of modern security. Her original invention included peepholes, a camera, monitors, and a two-way microphone. The final element was an alarm button that could be pressed to contact the police at once. Three peepholes were placed on the front door at different height levels. The top one was for tall people, the bottom one was for children, and the middle one was for anyone of average height. On the opposite side of the door a camera was attached with the ability to slide up and down to allow the person to see through each peephole. The camera picked up images that would reflect on the monitor via a wireless system. The monitor could be placed in any part of the house to allow you to see who was at the door. 
   There was also a voice part to enable Brown to speak to the person outside. If the person were perceived to be an intruder, the police would be notified with the push of a button. If the person were a welcome or expected visitor, the door could be unlocked via remote control. Marie and Albert Brown filed for a patent on Aug. 1, 1966, under the title, "Home Security System Utilizing Television Surveillance." Their application was approved on Dec. 2, 1969. Brown's invention gained her well-deserved recognition, including an award from the National Scientists Committee (no year for the award can be found) and an interview with the New York times on Dec. 6, 1969. 
   Brown's invention laid the foundation for later security systems that make use of its features such as video monitoring, remote-controlled door locks, push-button alarm triggers, instant messaging to security providers and police, as well as two-way voice communication. Her invention is still used by small businesses, small offices, single-family homes, and multi-unit dwellings such as apartments and condominiums. The Browns' patent was later referenced by thirteen other inventors including some as recently as 2013. Brown was the mother of two children, one of whom, Norma Brown, went on to become a nurse and inventor. – https://www.blackpast.org/african-american-history/brown-marie-van-brittan-1922-1999/ 
"A woman alone could set off an alarm immediately by pressing a button, or if the system were installed in a doctor's office, it might prevent holdups by drug addicts." – Marie Van Brittan Brown